World Sports 2020 – The year of the Olympics
Even though there are hundreds of tournaments spread out every month, EURO 2020 and 2020 Olympic Games are definitely the most awaited event.
At the same time the EURO was Copa America in Argentina and Colombia. This is the first time Copa America has been organized in two countries and also starting from this year, the tournament will switch to the formula every 4 years.
In addition to the above events, all will not forget the Champions League final on May 30 at Ataturk Olympic, Istanbul of Turkey.
The 2020 Olympics take place in Tokyo, Japan from July 24 to August 9. This is the second time in history, Tokyo held the Olympics, after the first in 1964. It is interesting that up to four new sports.
That is approved by the International Olympic Committee to the competition is karate, sports climbing, surfing and skateboarding. While baseball and softball are back for the first time since 2008.
As usual, the Grand Slams of the year will be most noticeable, from the Australian Open to the French Open, Wimbledon and the US Open. We can see this is a pivotal year of world tennis. That is when people are waiting a lot on the appearance of young racquets on the leaderboard of men.
Obviously Tiger Woods is still the most awaited after the American golfer won the Masters title. It was Woods' 15th major title, helping him move closer to the legendary 18 major Jack Jacklaus. In addition, at the end of the year, Woods won the Zozo Championship.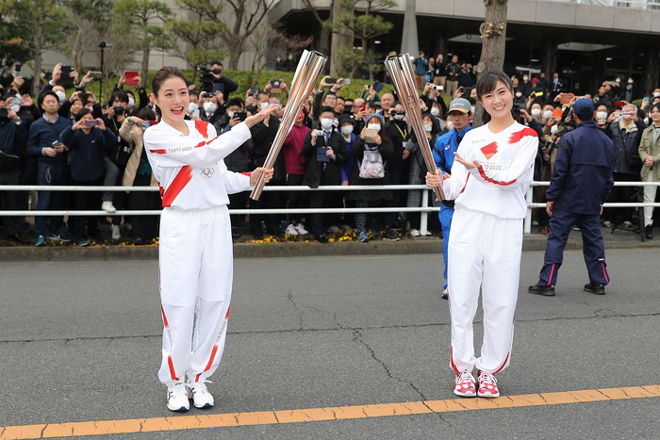 In two other major tournaments, Gary Woodland of America won the US Open and Shane Lowry of Ireland won the Open Championship.
In the case of Russia bringing the case to the Court of Sports Arbitration and if the WADA decision is upheld. Except EURO 2020, Russia will not be attending any tournament until 2024.
It should be added that since South Africa apartheid, no country has been banned from participating in such sports until the latest case of Russia.